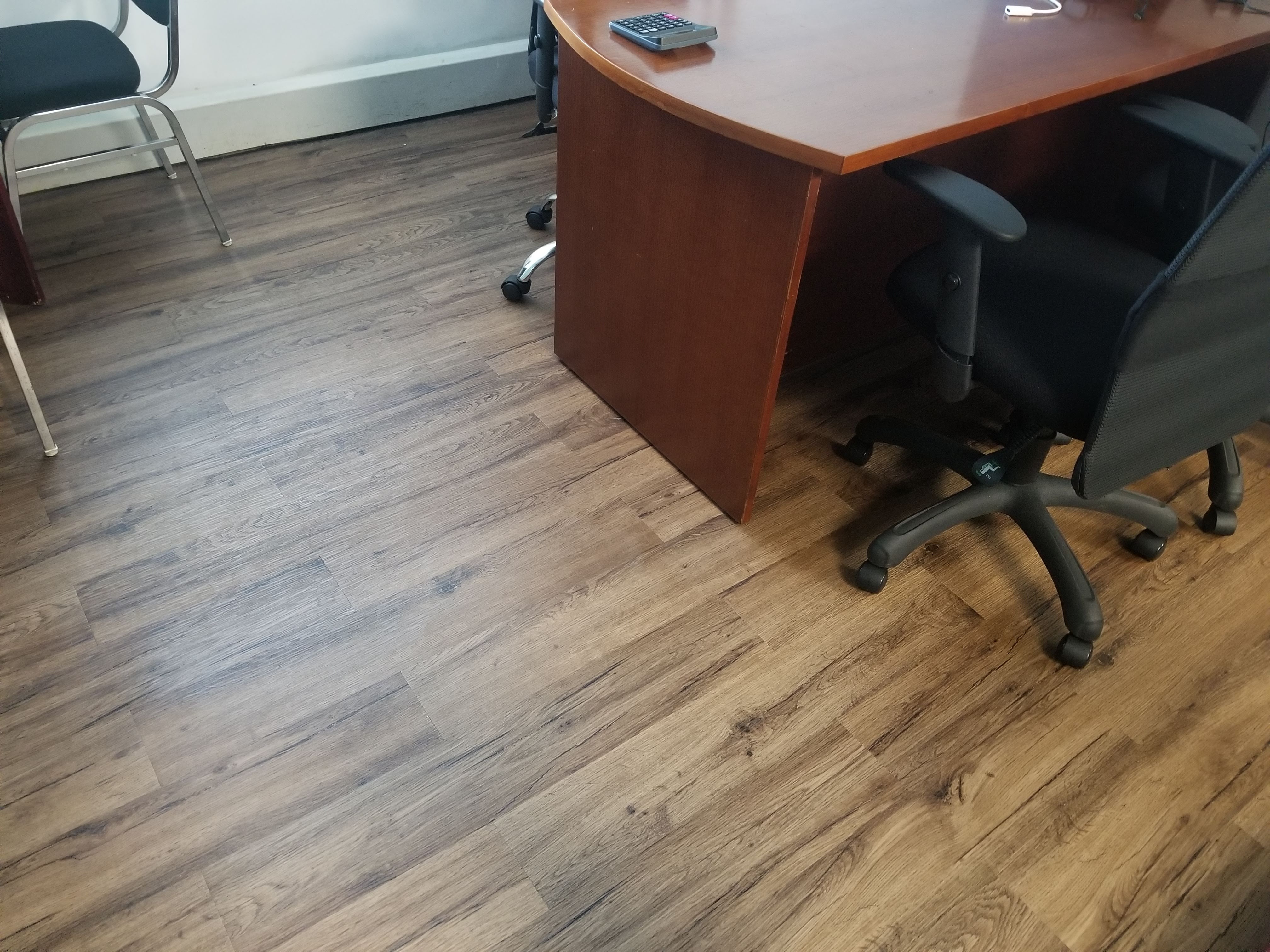 Vinyl planks are the new trend the world over and for good reasons. Here we will discuss the 5 main points on why Vinyl planks are taking over the flooring space as the choice product from the traditional options like porcelain tiles.
Rich look – Mostly available in natural wood and stone designs. The designs are endless and there is as large variety of vivid, photo realistic natural timber look. Gives it a much sharper and richer look compared to a porcelain tile with a similar print on it. The aesthetic appeal is what makes it a top choice for homes, offices and commercial premises.
Affordable Luxury – The Vinyl plank costs less than the porcelain ceramic tile of a similar standard. The installation costs are significantly less as most of the vinyl tiles can be glued down or interlocked making it fast and easy in addition to being cost effective.
Durability – Though both options are durable what stands out for Vinyl is that it doesn't break when heavy objects fall on it. Doesn't chip or break or cracks forming on it unlike the porcelain tile. The thick wear layer (usually 0.50mm and above) as well as UV curing will ensure that the wear and tear is a very slow process and even scratch marks are not visible.
Hygiene – Vinyl planks don't have grout lines unlike porcelain tiles. Grout is where dirt accumulates, bacteria and fungus start to grow. The machine cut and perfectly tight-fitting Vinyl overcomes this issue and stands out as the most hygienic solution. That's the main reason most hospitals and healthcare facilities mandate the usage of Vinyl flooring. In most hospitals sheet vinyl is used with seam welding to ensure there is no joints at all. In addition to vinyl flooring is waterproof as well. Can be mopped any number of times per day and spills can be cleaned rapidly. Whereas porcelain tiles are generally not waterproof and have varying degrees of porosity. They are also not stain proof unlike the vinyl counterpart due to this reason.
Comfort – Vinyl planks are definitely the more comfortable solution. It is not hard as the porcelain tile and hence soft underfoot. Mutes noise when walking over it unlike the porcelain tile. There is also the comfort of knowing that Vinyl has less environmental impacts as it can be completely recycled into a new Vinyl floor whereas porcelain tiles make it to the landfill.