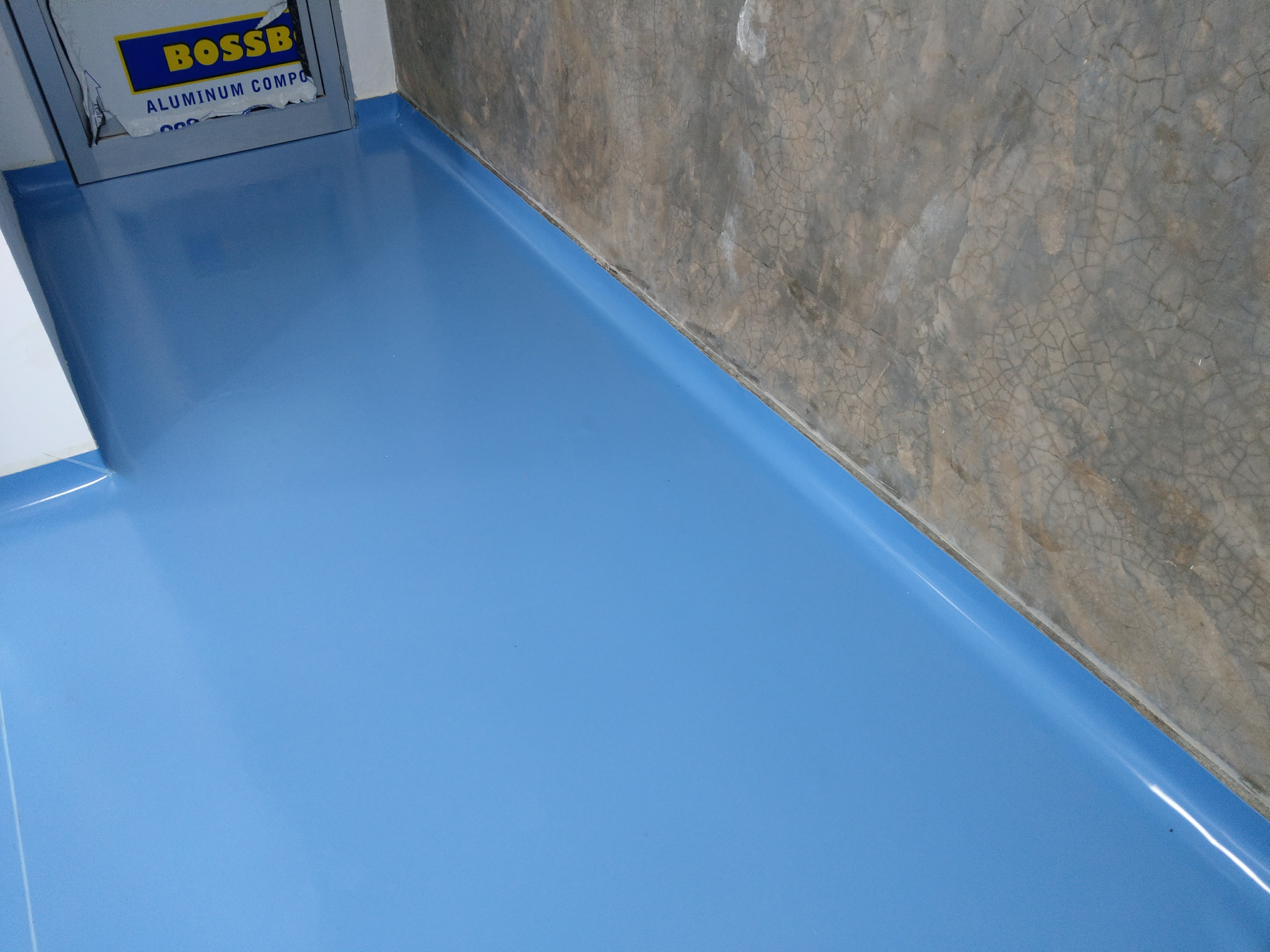 Vinyl flooring is always considered and recommended as a superior hygienic flooring solution over other alternate flooring in terms of features below. Most of the time and hospitals and healthcare facilities, it is mandated as a compliance requirement to have vinyl floors. There are a number of reasons for that.
No Grooves –

As the Vinyl sheets are usually seam welded, the final floor does not have grooves like the ones found in tile flooring. Grooves is where all the dirt accumulate and where

germs and bacteria

are harbored.

The floor can be mopped every day for cleaning as its 100% waterproof and shows no degradation due to frequent use of water.

Anti-bacterial – Vinyl flooring tends to have anti-bacterial properties. Specifically, the ones made for healthcare. This prohibits growth of any bacterial or fungi on the surface and keeps the floor hygienic.

Built in skirting – The vinyl sheet flooring itself can be bent at the edges to form a 4" skirting. With usage of accessories like cove form and capping strip, this forms a very clean solution eliminating any possibility of any liquids reaching the sub floor layer.

No absorption of liquids so very easy to mop and wipe spillages if any.

Easy maintenance and cleaning make Vinyl floor another ideal selection where hygiene is the key consideration.

Easy to

install -

As these are usually in the form of large sheets, they are easier and faster to install over the other flooring options

.
The above form a compelling reason on why Vinyl sheet flooring is used extensively in healthcare sector and often demanded as a compliance requirement.